What our users expect
You just want to learn some useful Skills or find certificated Courses to develop your career? You want to meet people while learning or find a relevant Trainer who you can talk to about your needs or you simply like the Flexibility of online Courses? Â You have some money to invest or want to learn some free skills?
At Trainingmatchmaker.com you can find all these types of learning opportunities. Free or paid online and Face-to-Face Courses, categorised by topics so that you easily and quickly find what you are interested in or a brand new topic to inspire your next learning journey.
Trainingmatchmaker.com is a so called Aggregator Site. We collect Training Courses to give our visitors help to find learning opportunities. With many filters like location, time, price and many more we aspire to help you to find what you need.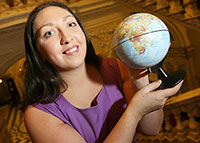 TrainingMatchmaker.com founder: Chartered Marketer Christine Watson has been a Licensed Trainer for the past 7 years. Delivering training to over 1,000 individual clients herself personally, Christine understands first hand the desire to have all seats on a training course filled and the juggling and time pressures of trying to develop your training business whilst at the same time delivering energetic training to delegates.
Our mission is simple, it is very cut and dry – TrainingMatchmaker.com exists to add value to you
Your Learning and Development Journey
Your Training Success
Your Business Opportunities as a Trainer
Your Speed and Efficiency at Finding a Trainer best suited to your organisation's needs
Having successfully trained over 1,000 delegates to date and with hundreds of satisfied clients you can find our client experience and testimonials here
TrainingMatchMaker.com
To the trainers out there
Are you a trainer hosting courses on your own? Trainingmatchmaker.com could be the right platform to help you as an Independent Trainer reach people out there – delegates to attend your training and potential new clients and business opportunities. With your own Trainer Profile you can publish your Trainer credentials alongside your courses at Trainingmatchmaker.com and give people the opportunity to find you and contact you with sales enquiries.